Twelve Days
of

Christmas

Please play the video below for a special Christmas message from Ty & Charlene
Day 8
If you're one of the hundreds of thousands of people who loved our docu-series The Truth About Cancer®: A Global Quest… you might be asking, "OK, so what's next? How do I implement this information?"
To help you and the thousands of people who are wondering the same thing, we've developed an easy to follow roadmap!
This simple step-by-step guide helps you (no matter your walk of life) to build a better, healthier, cancer-free life. And it will show you exactly how to get started, what to do next, and then what to do after that.
We'd like to introduce… TTAC's Ultimate Cancer Prevention, Healing & Healthy Living Program: The Definitive Step-By-Step Guide to Protect Your Health and Life. This 6-module program gives you all the information you need to know, from A to Z, so you can live a cancer preventative lifestyle.
Here's what you get…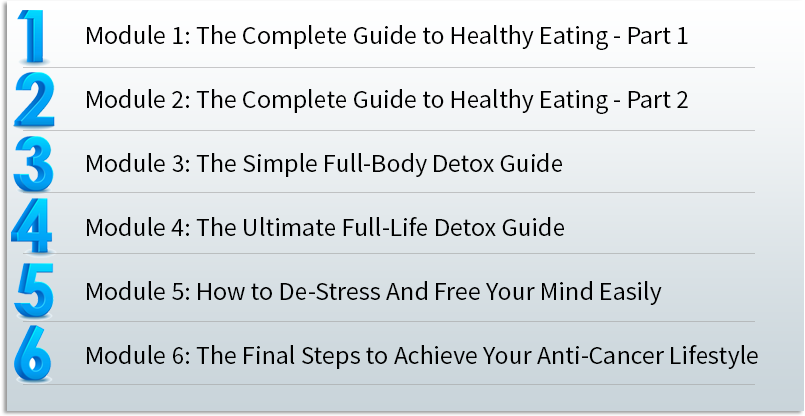 Now, this program normally sells for $197, but for the next 24 hours as part of our 12 Days of Christmas, you can save 75% and own the entire program for only $49.97. (This program is 100% digital so you will have immediate, lifelong access!)
$197 $49.97 (SAVE 75%!)
Christmas Blessings,
Ty and Charlene and the entire TTAC Team
"For to us a child is born, unto us a son is given, and the government will be on his shoulders. And he will be called Wonderful Counselor, Mighty God, Everlasting Father, Prince of Peace." Isaiah 9:6
Back to top